Skip to Content
What Are Solid Surface Countertops?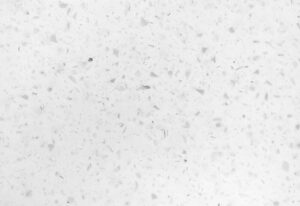 Do you ever wonder why more and more homeowners prefer solid surface countertops in their kitchens? You may have heard the buzz around this type of countertop material, but do you know what they actually are and why they're becoming so popular? If you're thinking of updating or renovating your kitchen or bathroom countertops, then you've come to the right place! In this blog post, we'll introduce you to solid surface countertops and why they're such a hit with homeowners across the country.
What Are Solid Surface Countertops?
Solid surface countertops are made from synthetic materials and are a low-maintenance alternative to natural stone countertop surfaces. They are composed of a mixture of materials, such as acrylic, polyester, or a combination of both. With their non-porous surface, solid surface countertops are resistant to scratches, stains, and mildew build-up.
What Are Solid Surface Kitchen Countertops Made Of?
Solid surface kitchen countertops are made by pouring the mixture into molds that can be any size or shape. This flexibility allows homeowners to customize their countertops to fit their kitchen or bathroom design vision. Once the mixture is poured into the mold, it is left to cure, and then it is sanded and polished to create a smooth, shiny countertop. Standard sizes are available for purchase, as well as custom sizing, to fit your specific space.
How to Clean Solid Surface Countertops?
Solid surface countertops are incredibly easy to clean and maintain. All you need is soap and water, and a soft cloth or sponge. Unlike natural stone countertops, which require regular sealing to protect against stains, solid surface countertops are non-porous and do not require sealing or special treatment. With a wide variety of colors and designs, you can choose a solid surface that complements your design style and taste.
Why Solid Surface Countertops Are a Great Investment?
Investing in solid surface countertops is a great choice for several reasons. Firstly, they are incredibly durable and resistant to scratches and stains, so they will last for many years to come. Secondly, the non-porous surface means they are very hygienic and will not harbor bacteria or mildew. Lastly, as they are manufactured in a controlled environment, the color and pattern will be consistent throughout the countertop.
Schedule a Countertop Consultation in Northern Utah Today!
Solid surface countertops are a low-maintenance solution for your kitchen and bathroom surfaces. They are a versatile and durable alternative to natural stone countertops, offering a non-porous surface that is resistant to scratches and stains. With easy maintenance and a wide variety of designs, solid surface kitchen countertops are a great investment for homeowners looking to enhance their home's aesthetics and overall value. For those living in Northern Utah and surrounding areas looking for high-quality solid surface countertop installation, call Signature Marble and Granite at (801) 473-6787 to schedule a consultation today!