Skip to Content
How to Remove Stains from Quartzite Countertops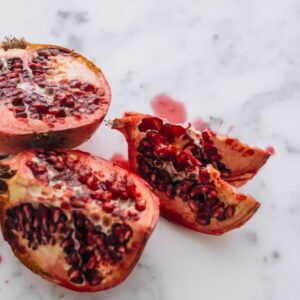 Quartzite is a beautiful, naturally occurring stone beloved by homeowners and interior designers alike for its unique aesthetic charm and durability. It's often compared to granite for its robustness, but quartzite more closely resembles marble, with gorgeous veining that differs from one slab to the next.
But while quartzite offers impressive resistance to heat and scratches, it isn't immune to stains. Have no fear—if your counters ever discolor, use these tried-and-true tips on how to remove stains from quartzite countertops to restore their pristine appearance.
Clean with Soap and Water
A soft cloth dampened with warm soapy water is often all you need to treat minor stains. Quartzite countertops tolerate this gentle cleansing method exceptionally well, protecting the surface while effectively removing common kitchen and bathroom stains. Clean and wipe down the countertop with the damp cloth, focusing on the stained area, then dry with a clean, soft towel to prevent water spots.
Try Rubbing Alcohol
For more stubborn stains left behind by ink, paint, or blood, rubbing alcohol may be an effective solution. Dip a soft cloth into the alcohol and rub it gently over the stain. Be careful not to let the alcohol sit on the countertop for too long, as it can dull the finish over time. Rinse thoroughly with warm water and dry afterward.
Break Out the Baking Soda
As a mild abrasive, baking soda is safe for most stone countertops, including quartzite, but be cautious—leaving it on too long could cause damage. Combine baking soda and warm water to make a paste and apply it to the stain on your quartzite countertop. Let it sit for about 15 minutes, then gently scrub and rinse. This method can be especially effective for chemicals and oil-based stains.
Use Commercial Stain Remover
When home remedies don't work, turn to commercial stain remover specially formulated for stone countertops that can tackle the toughest stains. For the best results, read the label carefully to ensure the product is safe for use on quartzite and follow the manufacturer's instructions.
Other Tips for Maintaining Your Quartzite Countertops
Pristine quartzite surfaces are within reach. In addition to cleaning stains as they occur, follow these straightforward tips:
Clean daily with a soft cloth and mild soap.
Address spills promptly to prevent stains from setting in.
Polish your countertops regularly to enhance their natural glow.
Seal the surface once or twice a year to boost stain resistance.
Use protective mats or tarps during art projects or other messy activities to safeguard your counters.
Install Quartzite Countertops in Northern Utah
If you want to upgrade your kitchen or bathroom countertops to quartzite, Signature Marble and Granite has you covered. We specialize in quality countertop materials and reliable installation services. To see examples of quartzite in different applications, feel free to browse our gallery and take inspiration from our previous work. Then, call us at (801) 473-6787 to request a free estimate for quartzite countertop installation in Utah County, Salt Lake County, Davis County, Summit County, or Weber County.